People exploring China's wonders after lockdowns ease off
Share - WeChat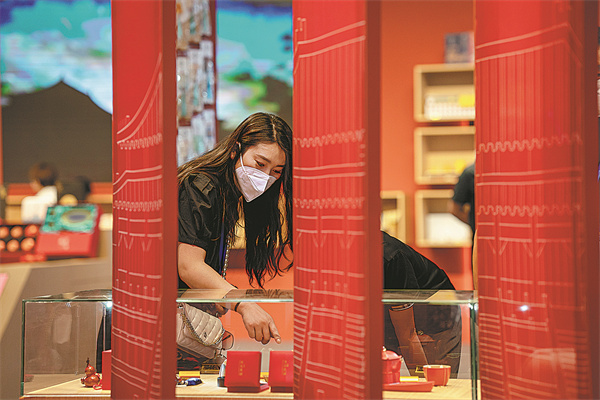 From lofty mountains in the Xinjiang Uygur autonomous region to the courtyards of Naxi culture in Yunnan province, tourism in many parts of China is rebounding.
Asia's largest professional travel expo, the China International Travel Mart 2022 concluded in late July in Kunming, capital of the southwestern province of Yunnan. It drew exhibitors from more than 70 countries and regions, who set up nearly 4,200 standard booths in an exhibition space of 80,000 square meters.
After a travel lull since March due to sporadic outbreaks of COVID-19, Northwest China's Xinjiang is enjoying a surge in tourism. Since July, the leading tourist destinations in the region have seen more than 110,000 daily visits, up more than 200 percent from June.
Yunnan, the host province of the CITM, has also witnessed a tourism boom. In the second half of June, the hotel occupancy rate in the province increased by more than 30 percent for the first time this year. The number of air and railway passengers there increased by 75 percent and 46 percent, respectively, over May.
Most Popular