Coffee fest hopes to fuel Shanghai's cultural industries
Share - WeChat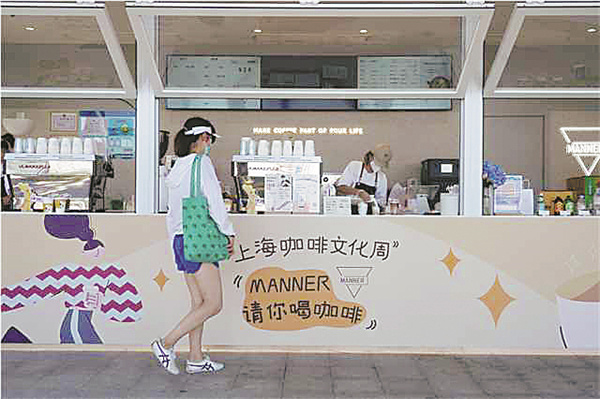 Shanghai, the city with the most coffee houses in China, opened a two-week-long coffee culture festival on Thursday.
Organized by the Shanghai Cultural and Creative Industry Promotion Association and the Shanghai Food Association, the Shanghai Coffee Culture Week will run to Aug 18 and feature a variety of themed activities.
Data from domestic tech and retail giant Meituan showed that Shanghai was home to 7,857 cafes as of June 30, ranking first among cities in China. The central Huangpu district has the highest density of coffee shops, with 38.5 per square kilometer.
Wang Yayuan, deputy head of the municipality's publicity department, said at a news conference for the event that coffee culture has prospered in Shanghai and become an important "window" for residents and tourists to experience a high-quality life and local culture.
The festival is designed to explore coffee's cultural connotations and the city's unique characteristics, advancing the development of cultural and innovation industries, Wang said.
On the event's opening day, the homegrown coffee brand Manner Coffee offered free Americanos to residents, and food delivery platform Eleme provided 30,000 cups of free coffee on Friday.
Customers can get special offers at hundreds of coffee shops across the city during the festival, according to organizers.
Most Popular